Support TFG by using the links in our articles to shop. We receive a small commission (at no extra cost to you) so we can continue to create helpful free content. As an Amazon Associate, we earn from qualifying purchases made on Amazon in addition to other retailers featured on the blog. Thank you, we appreciate your support!
Taking a trip to the beautiful Hawaiian island of Maui? Lucky lady! Find out what to pack for Maui including clothing, shoes, swimwear, and accessories!
---
What to Pack for Maui
Written by: Sebrin Elms
---
Table Of Contents
Raise your hand if you've daydreamed of traveling to Maui once or twice (or maybe three or four times)? Perhaps you imagined yourself hiking to a secret waterfall and jumping into the cascading water? Or maybe you pictured yourself enjoying a lava flow cocktail on one of its pristine beaches.
Whatever reason brings you to Maui, Aloha!
Read this Hawaii packing list for even more helpful tips!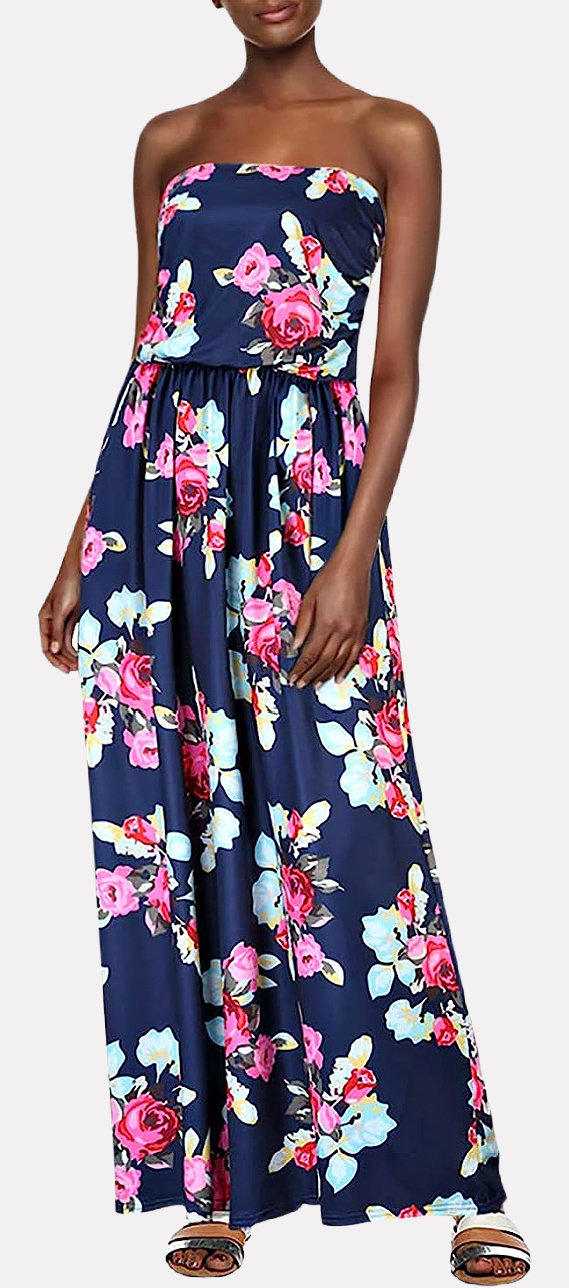 Leadingstar Strapless Vintage Floral Maxi Dress
Hawaiian Style
Hawaii is a very laid-back culture where locals wear flip-flops and tourists bring the floppiest hats they can find. Even the most chic outfit is breezy with a bohemian or floral pattern, decked out with amazing jewels that are naturally found on the island (think pearls and shells).
But just because the vibe is chill doesn't mean you can't dress up a bit! If you're planning what to pack for Maui and want to look elegant in this beautiful landscape, put some creativity into your wardrobe with prints and cuts.
For example, a vintage, floral romper or a two-piece top and skirt combo could be dressed up and still feel casual. Just remember: when in doubt, leave the heels at home!
You'll want to look your best when you travel! Read my tips to Pack Light Stylishly!  
Spring and Summer Weather in Maui
The optimal time to visit the island of Maui is the spring and summer months, more specifically April to September. Temperatures are in the comfortable 80s during this time and there's very little rain.
April showers may linger, however, you'll find this mostly on the east and west parts of the island, whereas southern and central Maui is very dry!
Start by reading these general tips on packing for spring and summer travel:
If you're trying to avoid a horde of tourists, you'll definitely want to travel from April to May! Maui sees a lot of family travel from June to August, so you might find the beaches a tad more crowded.
The great thing about what to pack for Maui this time of year is that you don't need a lot of clothes. You'll find that you have a ton of space in your luggage, especially if you use packing cubes. Unless you plan on having daily photoshoots by the beach (guilty).
Read this vacation packing list if you're traveling for 1-2 weeks!
Longsleeve | Sleeveless | Blouse | Leggings | Denim Short | Shorts | Dress | Maxi Dress | Jumpsuit | Wrap | Cover-Up | Bikini | Swimsuit | Wedge | Sandals | Flip Flops | Crossbody | Tote | Sunglasses | Hat
Maui Packing List
What to Pack for Maui: Clothing
Tops
In Hawaii, you don't need many tops, but you will need layers. It's not that Maui is very cold but rather wet. If you're hiking, going to the beach, and eventually finding yourself going out for lunch, you'll need a variety of clothes.
You'll want a rain jacket or long-sleeve for your hike, a casual top for lunch, and a bathing suit underneath to take a dip. Then again, your bathing suit top works just fine as a top itself!
The number of tops you need is really dependent on how active you are. Feel free to use a tank or tee as your pajama top as well, unless you feel like sleeping in the nude in paradise!
Upgrade your travel wardrobe with the Best T-Shirts for Women!
Leggings
The only pair of pants you'll need are leggings! You can use these for any physical activities you plan to do or to cover up a bit when it might rain. Otherwise, you'll find pants to be a general waste of packing space.
These are the best leggings for women who travel as voted by our readers!
Shorts
You may not need pants, but you still need to wear bottoms! A couple of pairs of shorts are the perfect way to beat the heat and stay comfortable. There's no dress code here so bust out those short shorts if you feel so inclined!
These stylish summer shorts will take you from day to night, city to sea, and so much more!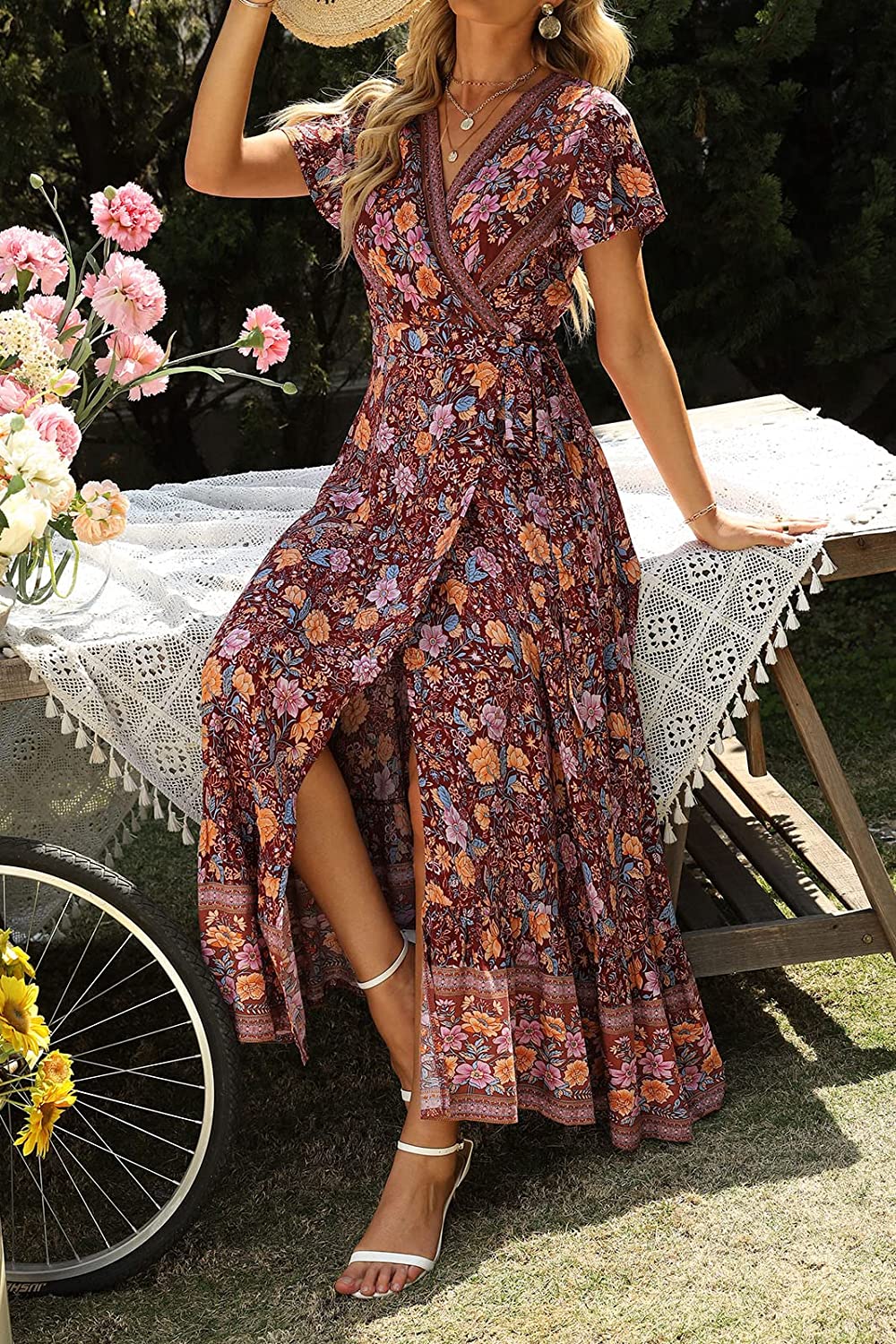 Zesica Floral Print Maxi Dress
Dresses
You're not going to need any bodycon or gowns on this vacation! Maui is a relaxed culture and unless you wear elegant dresses as a nightgown, you'll find that this may not be the place for that kind of attire.
Maxi Dress | Hairclip | Bracelet | Earrings | Clutch | Sandals
If you want to dress up for a luau or date night, think of a beautiful maxi dress with gladiator sandals or wedges. The name of the game here is comfort over style (although, we can never totally give up on the style front)! 2-3 dresses are perfect for this trip.
We've got a round up of the most beautiful summer maxi dresses!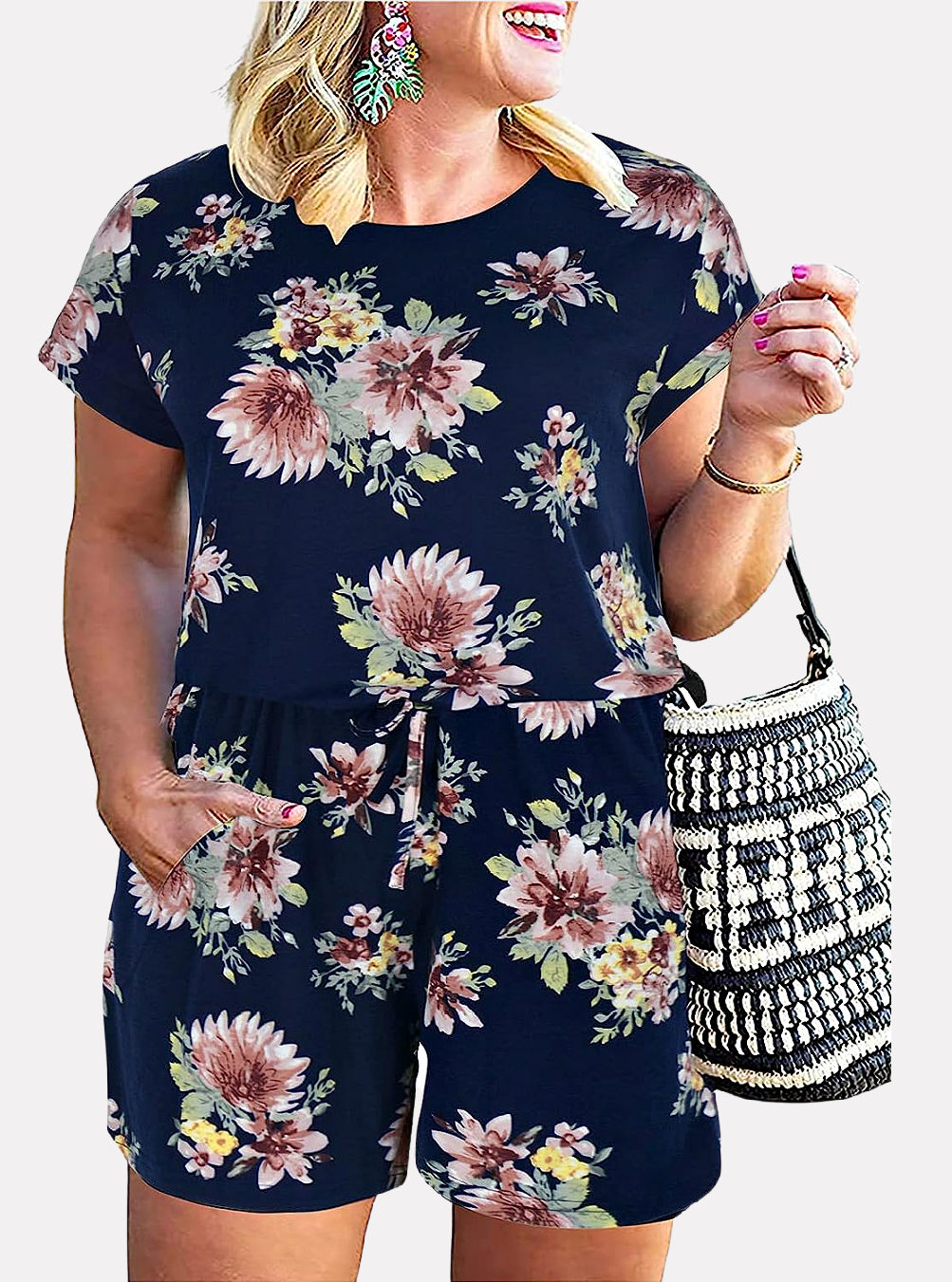 Romper
Mix up your boho style with a super cute romper that matches the Hawaiian scenery! Banana leaf, floral, or striped rompers are an easy outfit to pack and work with a lot of accessories. You can pull off the nautical, tropical, or vintage vibe depending on the activity you're participating in.
Female travelers love rompers for travel! We've curated a selection of romper outfits that are perfect for your next adventure. 
What to Pack for Maui: Accessories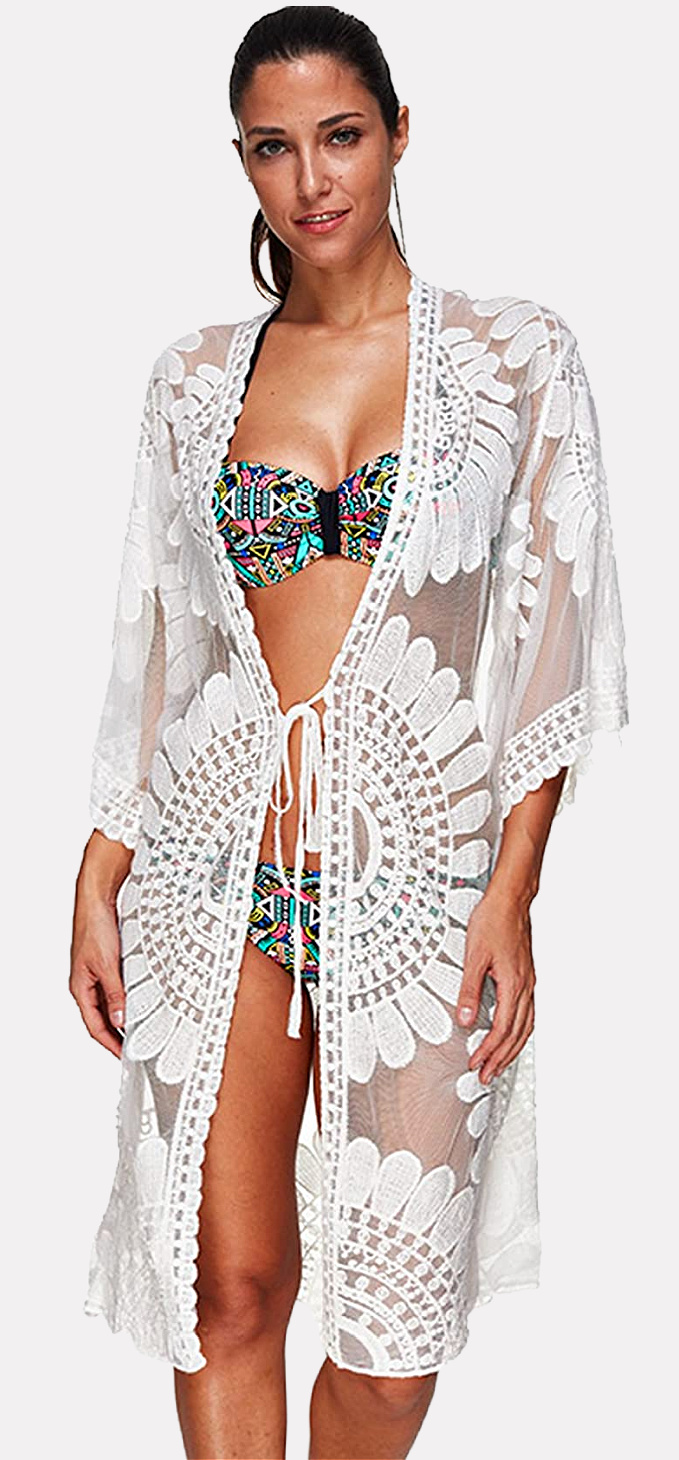 Cover-Up
Cover-ups can be anything that gives you a little coverage when going from your hotel room to the pool. We love sarongs, but kimonos, extra long shirts, and baggy dresses are the perfect way to give you a bit of salvation from the sun.
Here's a list of cover-ups sure to amp up your swimwear style this spring and summer!
Cupshe Vintage Lace Bikini Bathing Suit
2-3 Bathing Suits
A girl can never have too many suits while traipsing around the Hawaiian Islands. But if your suitcase can't take it, you'll do just fine with 2-3 swimsuits.
With all the lounging in the sun, you need diverse options to avoid those tan lines! Try a standard triangle bikini, a bandeau bikini, or a trendy one-piece.
Here are the best one-piece swimsuits of the season!
Shoes
Unless you want to protect your tootsies from those sharp rocks while you hike the Pools of 'Ohe'o, you really won't need anything other than sandals. With all of the sand and warm temperatures, you might find close-toed shoes to be a bit stifling.
But this is where you can get fancy! Try gladiators, Birkenstocks, strappy sandal heels, espadrilles, flip-flops, and slides. 2-3 sandals that can go with anything are your best bet!
Here are the most comfortable walking sandals for travel that are stylish, too!
Accessories
Boho accessories are an absolute must! Since you're not dressing in elegant dresses or gowns, you can look incredibly chic with your accessories. Think floppy hats, vintage sunnies, bangles, bohemian scarves, and delicate jewelry.
And since you're showing so much skin, why not bring a couple of flash tats (metallic temporary tattoos) for fun? Don't forget a purse/crossbody bag for shopping or excursions and a beach bag for all of your lounging accessories.
App up your style and stay protected with these best sun hats!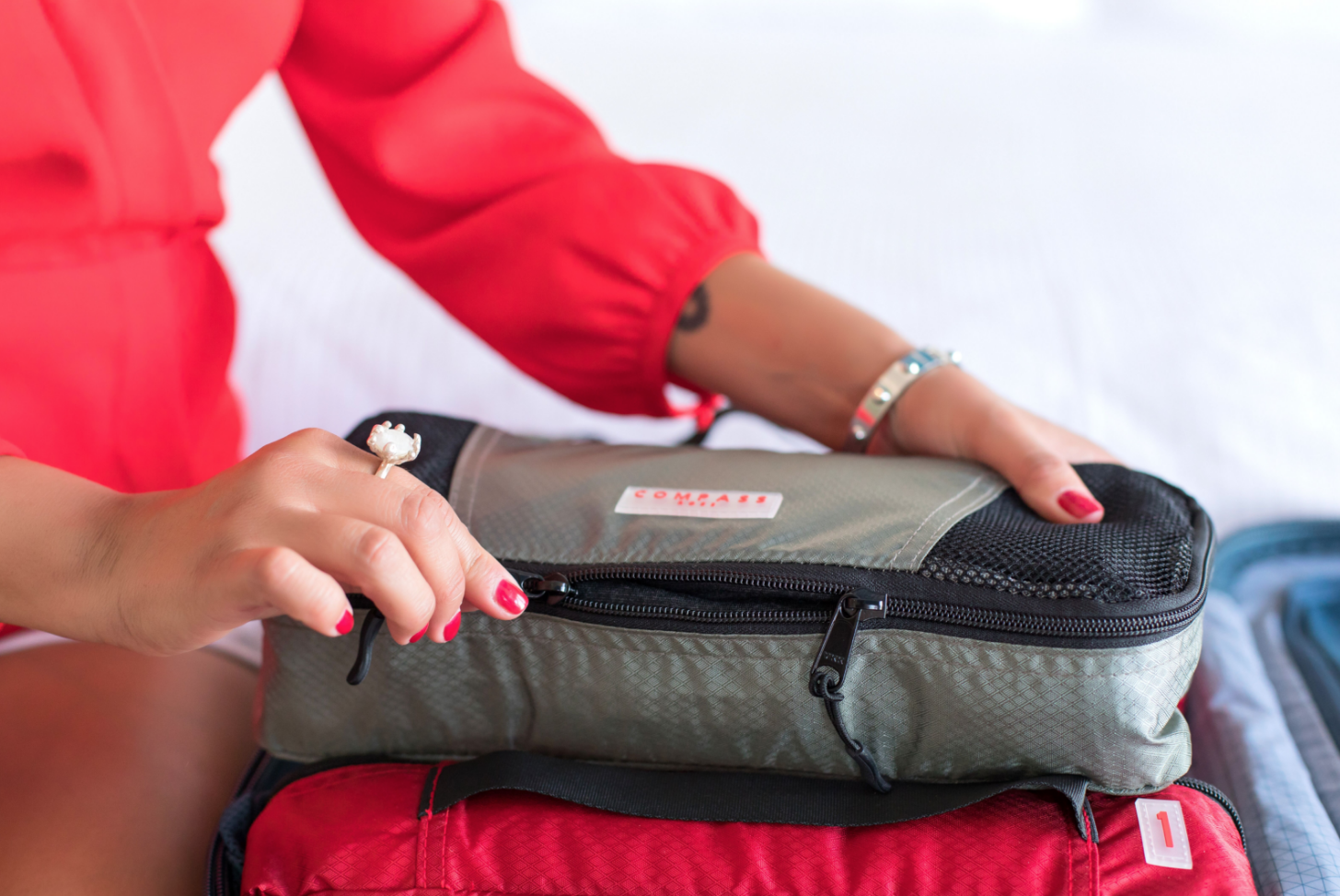 How to Organize Your Maui Packing List
Once you have chosen your outfits for this exciting trip,  we recommend using packing cubes to organize. We designed these ourselves and they're the only ones that have a unique color and numbering system, so it's easy to remember where you've packed everything on your wardrobe list which is demonstrated in the video below!
Learn our hacks with packing cubes in this video!
We also put together a five-part YouTube series showing the different methods to use packing cubes for travel. If you use this specific packing strategy, packing cubes can also compress your belongings. This is the secret to traveling carry-on only!
---
What are your tips on what to pack for Maui? Share and comment below!
---
We also recommend these packing tips for Hawaii:
Suggested travel resources:
---
LIKED THIS POST? PIN THIS PIC TO SAVE IT!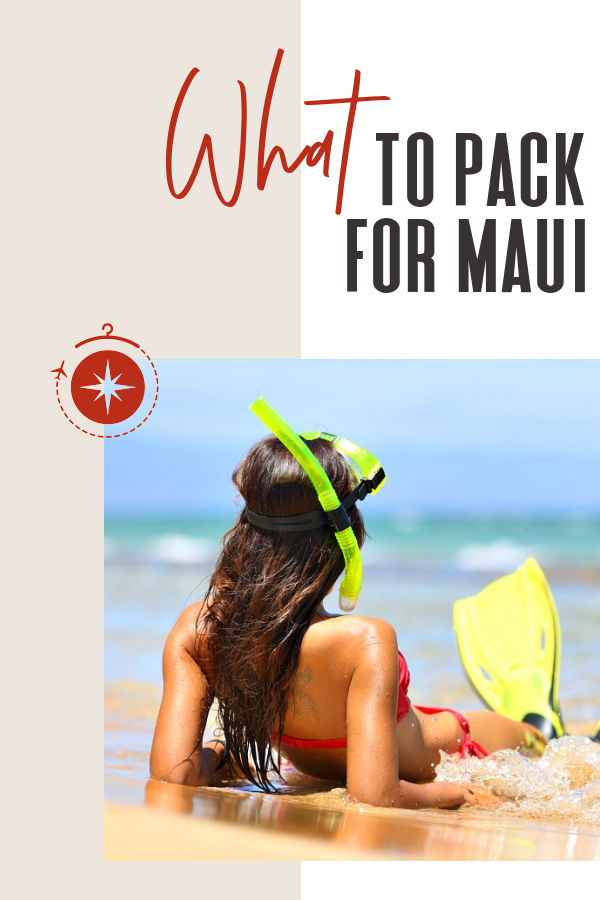 ---
I hope you liked this post on what to pack for Maui. Please share with your friends on Facebook, Twitter, and Pinterest. Thanks for reading!
---
Author Bio: Sebrin is a newlywed, flower child, and travel-obsessed blogger. When Sebrin isn't traipsing the globe with her husband, you can find her curled up with a book, snuggling with her kitty babies, or binge-watching Netflix. Follow along her travels on Instagram @theclumsytraveler or her blog!
---